GCSE Business Studies
Exam board: AQA
This course will give you a general introduction to the world of business. It seeks to develop your awareness and understanding of business activities and the commercial community to which you belong.
You will gain an insight into the business world and an understanding of how businesses run; from setting one up to growing your business in the future; from starting with small businesses to seeing how these organisations expand and develop over time. You will learn about the functions of business such as marketing, finance, human resources and operations.
You will also develop your communication, IT and numeracy skills.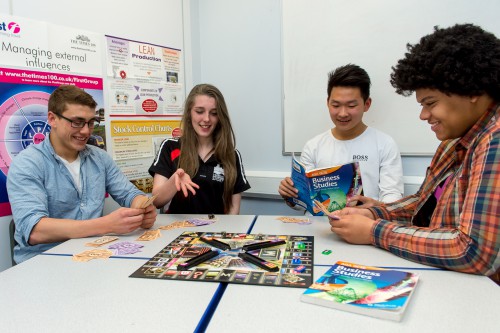 What can you do after the course?
Some students continue on to A Level studies whilst others go directly into employment or employment related study or training.