A Level Film Studies
Studying films will enable you to develop an appreciation of the techniques of film production and an understanding of films from different eras and different cultures.
What does the course involve?
You will study a diverse range of films including mainstream American and British film, world cinema, documentary, experimental and short film.
A range of critical approaches, such as genre theory, will be studied to enable you to undertake effective textual analysis of the films.
There is also a coursework element which allows you to develop both practical film making skills and screenplay writing skills.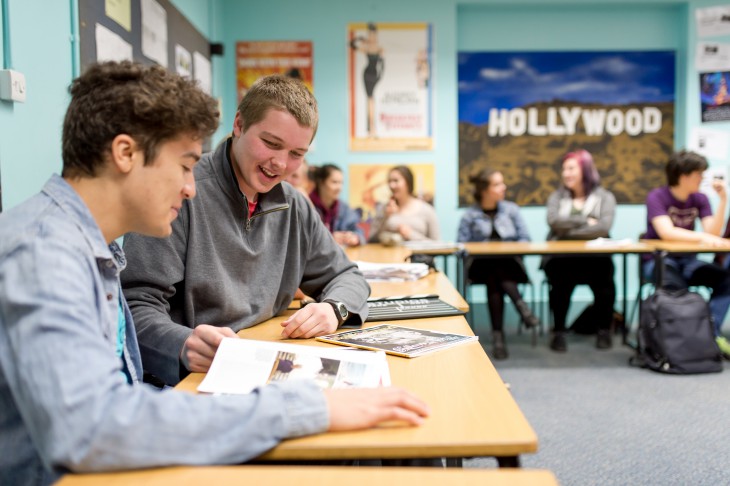 Resources and equipment
Although we have a good selection of relevant films in the Library, you will be expected to buy copies of the films we study as a class and for your coursework.
We have a good range of camcorders, greenscreen and editing equipment in the department for you to use and a qualified Technical Demonstartor to help you get the most out of them.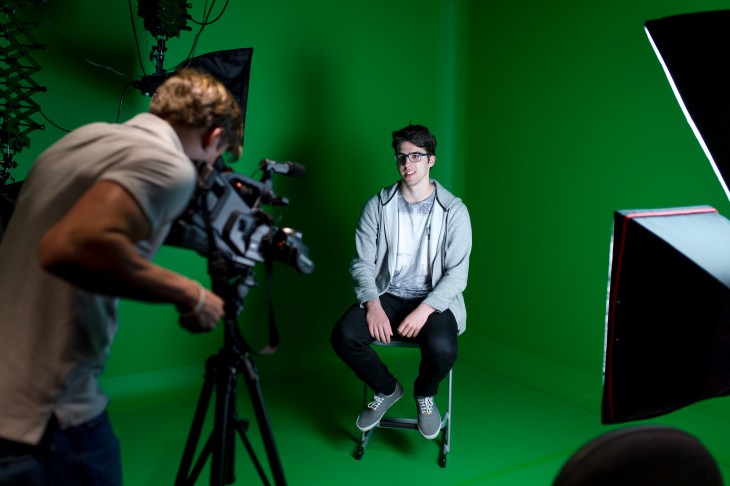 Filming in the green room
Trips and visits
There will be some organised visits to the cinema and other relevant places. You will also be expected to go to the cinema yourself.
Music video showcases Film students' talent
What can you do after the course?
Film Studies prepares you for a range of degree courses in film, media, visual culture and humanities but also develops research, observational, critical and analytical skills which are transferable to a wide range of courses and careers.