BTEC Level 3 National Diploma in Health & Social Care
This BTEC qualification is an Applied General Qualification equivalent to two A Levels and is for those who intend to go on to further study in a related health and/or social care sector.
It typically makes up two thirds of a full time two year study programme.
What does the course involve?
This course consists of a combination of continual assessment through written assignments, controlled assessment and end of year examinations.
You will gain an understanding of the health and social care sector through the study of the following units:
Year One
Meeting Individual Care and Support Needs
Assignment
You will focus on the principles and practicalities that underpin meeting individuals' care and support needs, which are the foundation of all the care disciplines.
Human Lifespan Development
Examined
You will cover physical, intellectual, emotional and social development across the human lifespan and the factors affecting development and the effects of ageing.
Psychological Perspectives
Assignment
You will explore key theoretical perspectives that have been put forward on psychological and physical development and how they are applied in different health and care settings.
Working in Health and Social Care
Examined
You will explore what it is like to work in the health and social care sector, including the roles and responsibilities of workers and organisations.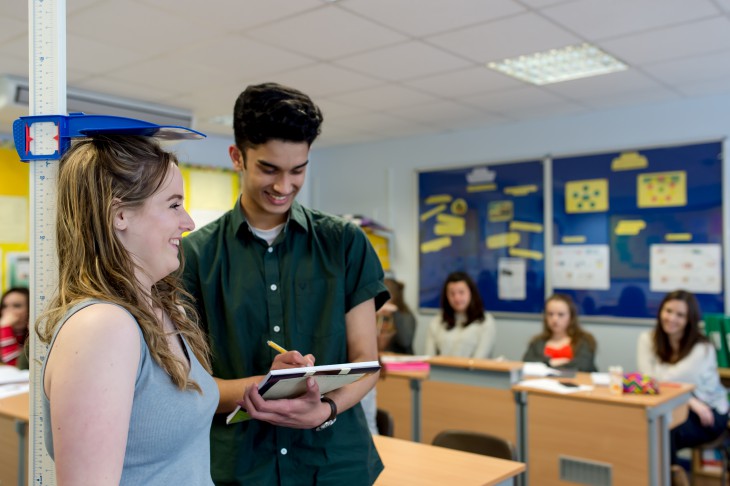 Year Two
Enquiries into Current Research in Health and Social Care
Controlled assessment.
You will explore the methodologies of contemporary research and investigate the implications for health and social care practice and services.
Principles of Safe Practice in Health and Social Care
Assignment.
You will explore the importance of safe working practices, safeguarding procedures and responding to emergency situations in health and social care settings.
Promoting Public Health
Assignment
You will explore the aims of public health policy and the current approaches to promoting and protecting health and encouraging behaviour change in the population.
Nutritional Health
Assignment
You will explore concepts of nutritional health and influences on dietary intake and learn how to assess and improve health through nutrition plans for individuals.
Work experience
Although not compulsory, it is useful to arrange relevant work experience in a health and social care setting as this will help you gather evidence for your assignments and will support your understanding of the examined material.
What can you do after the course?
For many students this course may be the first step in a related career such as nursing, early years teaching or social work.
Want to know more?
These factsheets provide lots more information about BTECs in general and about the Health & Social Care courses.
BTEC Health & Social Care Factsheet