SHIREHALL SUNDAYS | The English Symphony Orchestra (ESO) presents Romantic Strings
3:30pm on 28th May 2017
The Shirehall, Hereford HR1 2PH
This is part of the Sunday afternoon season given by the English Symphony Orchestra (ESO). The College has a close link with this highly regarded orchestra and, as before, a small number of our students have been given the opportunity to play alongside the professionals.
The ESO are a key partner in Hereford's City of Culture bid. In addition to being a most enjoyable way to spend a Sunday afternoon, the support you give to musical events provides evidence that Hereford has a cultural scene worthy of wider recognition.
Tickets:
£18 General Admission
£22 Premium Seating
£5 Children (aged 5-18)
Book by phone via Worcester Live: 01905 611427 or click here to book online.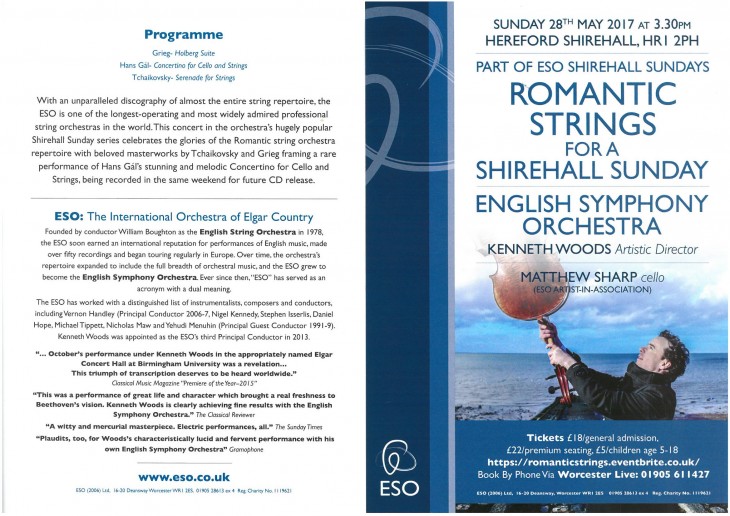 Romantic Strings Programme