A Level Travel & Tourism: Single and Double Awards
This course is one of a suite of vocational A Levels. It is ideal if you want to combine academic studies with a more practical "real world" approach.
It is recommended for those that have a keen interest in Travel and Tourism or enjoy applied learning and coursework.
You may choose from a Single or Double Award course.
Both the Single and Double Award courses are heavily coursework based.
What do the courses involve?
Using work related contexts and innovative teaching and assessment methods, this course offers a broad introduction to the travel and tourism industry.
You will also develop your communication, numeracy and IT skills, research skills, report writing and public speaking skills.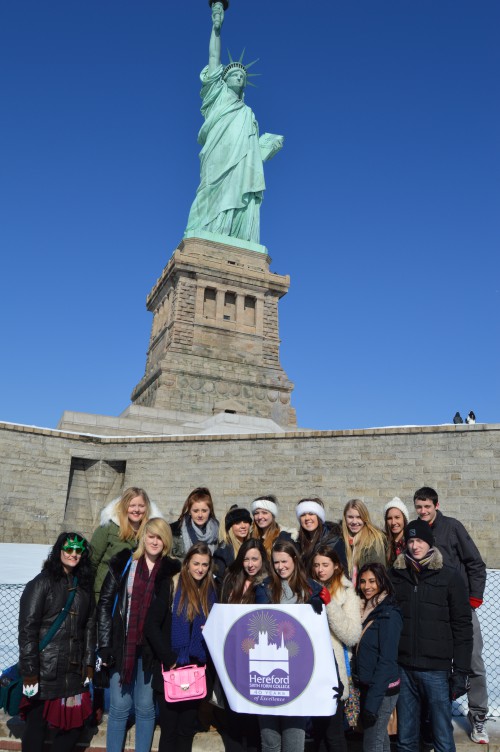 Students on Liberty Island
Single Award
The Single Award leads to one A Level.
You will be required to produce two coursework portfolios of evidence each year.
Topics studied include:
The travel and tourism industry.
Customer service.
Travel destinations.
Event management.
Tourism development.
Cultural tourism.
Double Award
The Double Award requires you to have an additional timetabled block of Travel and Tourism lessons. It counts as two of your subject choices and leads to two A Level qualifications in Travel and Tourism.
It builds on the Single Award to enable students to gain a more in-depth knowledge of Travel and Tourism in specific areas of the industry.
You will be required to produce 2 pieces of coursework each year (in addition to the coursework for the Single Award.)
Topics studied include:
Tourist attractions.
International travel.
Working overseas.
Human resources in travel and tourism.
Marketing in travel and tourism.
The guided tour.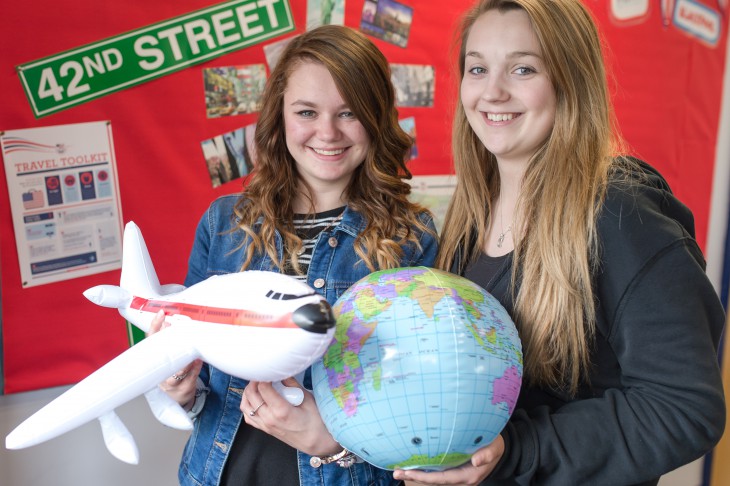 Trips
A range of trips and events will be offered. These support your learning and provide opportunities to gain real life experiences and industry knowledge. They provide a good opportunity to get to know others and develop team working skills but they also help towards your coursework, for example the New York trip is part of the unit on Travel Destinations.
What can you do after the course?
This course will enhance your prospects of working in the travel and tourism industry, for example as a travel advisor, hotel manager, adventure holiday trainer, air hostess or theme park manager.
Chloe talks about Travel and Tourism at Hereford Sixth Form College
I really enjoy Travel & Tourism. I was quite apprehensive about taking it but it complements Business Studies so much and there are lots of practical assessments and travelling. My tutor is amazing - I've had so much support. I've never worked so hard in my life and it has been really rewarding.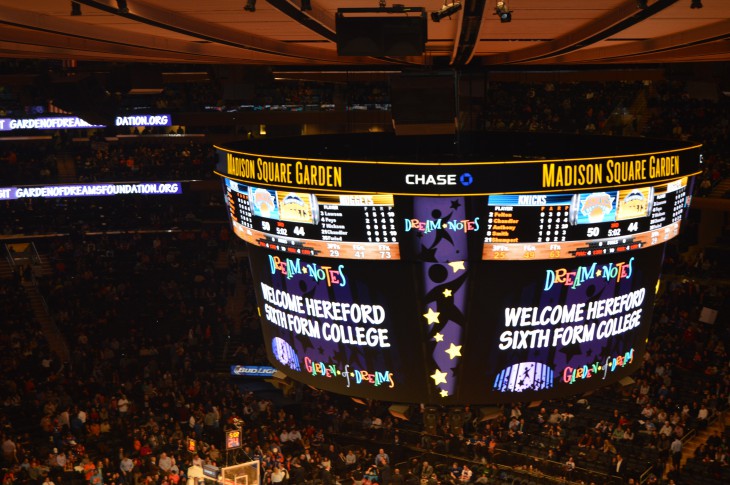 Madison Square Gardens