Your Programme of Study
We offer the widest choice of academic courses in the region.
More than 40 A Levels and Level 3 BTECs
GCSEs and Level 2 BTECs
There is a programme to suit you, whether it is A Levels, Level 3 BTEC courses or an opportunity to improve on those GCSE results.
Options are incredibly flexible and 99% of combinations work on our timetable system.
A typical programme follows 3 or 4 subjects and the General Education Programme which includes Education for Life and General Studies.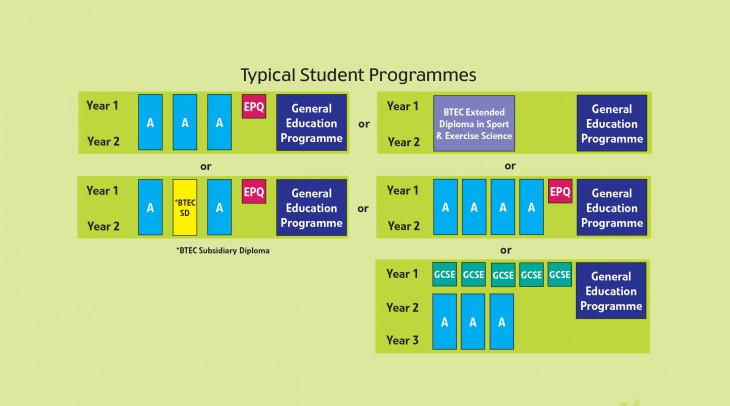 Typical programmes of study
An example of an A Level timetable with 3 subjects
So what are Education for Life and General Studies all about?
You spend an hour a week on these and they are about filling in the gaps - all of the important things that you may not learn through your main subjects.
In the first year you will cover topics designed to promote your personal well-being, including:
Careers education.
Drug and alcohol awareness.
Equality and diversity.
Internet safety.
Healthy living.
Mental health.
Safe relationships.
In the second year you will have the opportunity to gain an A Level in General Studies. This gives you extra UCAS points, the same number as for any of your other A Level subjects. It can also help with university offers, regardless of whether universities say that they will count it or not.
Just as importantly, employers like General Studies and it is always worth trying to think what will make your CV stand out from the crowd, now or in the future.
There will also be careers sessions to help you with UCAS forms, job and apprenticeship applications and gap year plans.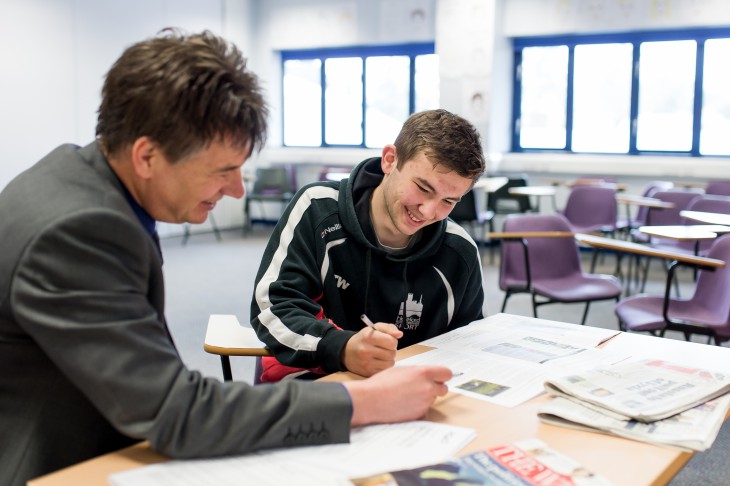 Education for Life (E4L)
GCSEs
If things go a bit wrong when you sit your GCSEs, it's not the end of the world.
Our GCSE programme acts as a real opening to get a firm platform of good grades for the future.
English, Maths and Science are important for everyone, but our programme also offers new subjects to consider such as Psychology and Leisure & Tourism. These can be really interesting and give ideas for future careers.
Here is sample timetable to give you an idea of how your week might look.
Whatever you fancy, we will definitely have a course to suit you.